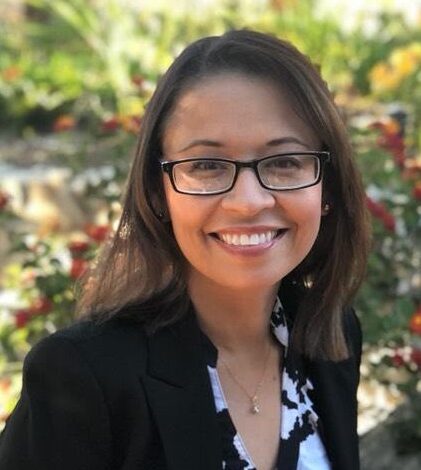 Dr. Tamara Obregon Madera

Dr. Obregon Madera is a bilingual/ bicultural, English/Spanish speaking licensed clinical psychologist with a dual post-doctoral specialization/ training in rehabilitation psychology and neuropsychology with adults. 
She completed her first master's degree in Clinical Psychology from California State University, Northridge. Her master's thesis focus was on the assessment of executive functioning in college students presenting with attention deficits. She completed her second master's degree and doctoral degree at the University of La Verne in Clinical-Community Psychology. Her dissertation focus was on the cognitive assessment of adults following unilateral cerebrovascular accidents. Dr. Obregon Madera is currently a reviewer for the Journal of Clinical and Experimental Neuropsychology and the Journal of Psychopathology and Behavioral Assessment. 
Dr. Obregon Madera's pre-doctoral experiential training focused on the neuropsychological assessment of children, adolescents, adults, and older adults. She completed her APA accredited internship at the Child and Family Guidance Center where her focus was the assessment and treatment of children and adolescents.  
Dr. Obregon Madera currently provides neuropsychological assessments to children and adults for concerns related to attention deficit hyperactivity disorder, autism spectrum disorder and other genetic/ developmental disorders, learning disabilities, and psychiatric illness. She provides developmental assessments to children 2 to 5 years of age to evaluate developmental delays and autism spectrum disorder. 
She also provides neuropsychological services in English and/or Spanish to adults and older adults for concerns related to the diagnosis and treatment of stroke, traumatic brain injury, dementia, and other psychiatric and medical illnesses. 
Autism
"The impulse to heal is real and powerful and lies within the client. Our job is to evoke that healing power… and support it in its expression and development. We are not the healers. We are the context in which healing is inspired."
- Ron Kurtz
Trauma
"Trauma is not what happens to us, but what we hold inside in the absence of an empathetic witness...Trauma is about loss of connection—to ourselves, our bodies, our families, to others, and to the world around us. This disconnection is often hard to recognize because it doesn't happen all at once but rather over time."
- Peter Levine
OCD
"A lot of people assume that having OCD means liking things organized or hating germs. It tends to be treated like a quirk or an endearing trait. But it's so much more than that. It's the one thing that prohibits me from being free of myself." - Whitney Amazeen
ADHD
"Think of having ADHD in this way… You have a 'Ferrari' brain but with 'Chevy' brakes."
- Jonathan Mooney