SPEECH LANGUAGE PATHOLOGIST (SPECTRUM)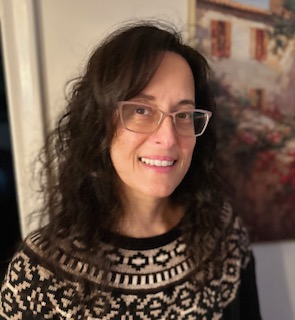 SPEECH LANGUAGE PATHOLOGIST, COACH
Catheryn (Cathy) Gatto, MS, CCC-SLP is a licensed speech-language pathologist in NY and CT.  She earned a Master of Science in Speech-Language Pathology from Southern Connecticut State University in New Haven, CT. Cathy holds a Certificate of Clinical Competence from the American Speech and Hearing Association,(ASHA). Cathy has over twenty-four years experience as a speech-language pathologist in the public school setting with grades kindergarten through sixth, and over six years experience with adults in the homecare setting. In the public school, she works with a range of students with neurodiverse needs. This population also includes nonverbal students with significant communication needs. 
Cathy develops individualized education plans (IEPs) that target social skill growth in the area of friendship and conversation skills, perspective taking and problem solving. She also conducts social skills assessments using both standardized and non-standardized methods. She collaborates with colleagues in a multi-disciplinary team with social workers, school psychologists, occupational and physical therapists, special education and regular education teachers, and most importantly parents and caregivers. 
In January, 2023, Cathy will begin an educational program with the New England Assistive Technology Marketplace to become an AT Champion to further develop her knowledge and practice with Assistive Technology.
Autism
"The impulse to heal is real and powerful and lies within the client. Our job is to evoke that healing power… and support it in its expression and development. We are not the healers. We are the context in which healing is inspired."
- Ron Kurtz
Trauma
"Trauma is not what happens to us, but what we hold inside in the absence of an empathetic witness...Trauma is about loss of connection—to ourselves, our bodies, our families, to others, and to the world around us. This disconnection is often hard to recognize because it doesn't happen all at once but rather over time."
- Peter Levine
OCD
"A lot of people assume that having OCD means liking things organized or hating germs. It tends to be treated like a quirk or an endearing trait. But it's so much more than that. It's the one thing that prohibits me from being free of myself." - Whitney Amazeen
ADHD
"Think of having ADHD in this way… You have a 'Ferrari' brain but with 'Chevy' brakes."
- Jonathan Mooney