LMSW, Therapist (Spectrum, Trauma, OCD)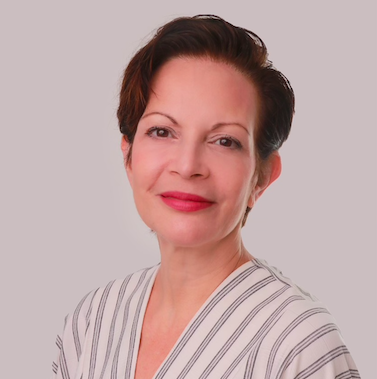 LCSW, Therapist (Spectrum, Trauma, OCD)
Sandy Larcher, LCSW is a licensed clinical social worker specializing in working with children, adolescents, and adults with Autism Spectrum Disorder, OCD, and anxiety issues. Firmly grounded upon her early training and research experiences in neuroscience and behavior, she utilizes evidence-based therapies to provide interventions that address the unique needs of her clients. Her expertise includes Cognitive Behavior Therapy (CBT), Dialectical Behavior Therapy (DBT), and Acceptance and Commitment Therapy (ACT). In addition, she provides parent training and individual therapy to families.  
Sandy is co-founder and director of one of New York's bilingual pre-school special education programs, and has many years experience working with children with behavior and communication disorders and their families. Her skills extend to helping neurodiverse adults who often present with co-morbid issues such as OCD and anxiety disorders. She applies the principles and procedures of behavior analysis via therapies such as CBT, ACT and DBT to foster and create lasting behavior change thus helping clients achieve their individual goals. One of the key objectives of these therapies is the generalization of skills to other areas of their lives so that short term goals are met, as well as long-term "big picture" goals in a values-based framework.    
A graduate of Columbia University (neuroscience and behavior), she also received training at Rockefeller University (neurobiology and behavior), and earned her MSW from New York University's clinical social work program. Additionally, Sandy received her training to work with neurodiverse couples in therapy through the Asperger/Autism Network (AANE). In addition to her training and experience, Sandy's commitment to helping those dealing with ASD is also fueled from her personal experience of having an adult son with autism and epilepsy. She is fluent in Spanish, Portuguese, and Italian.
Autism
"The impulse to heal is real and powerful and lies within the client. Our job is to evoke that healing power… and support it in its expression and development. We are not the healers. We are the context in which healing is inspired."
- Ron Kurtz
Trauma
"Trauma is not what happens to us, but what we hold inside in the absence of an empathetic witness...Trauma is about loss of connection—to ourselves, our bodies, our families, to others, and to the world around us. This disconnection is often hard to recognize because it doesn't happen all at once but rather over time."
- Peter Levine
OCD
"A lot of people assume that having OCD means liking things organized or hating germs. It tends to be treated like a quirk or an endearing trait. But it's so much more than that. It's the one thing that prohibits me from being free of myself." - Whitney Amazeen
ADHD
"Think of having ADHD in this way… You have a 'Ferrari' brain but with 'Chevy' brakes."
- Jonathan Mooney