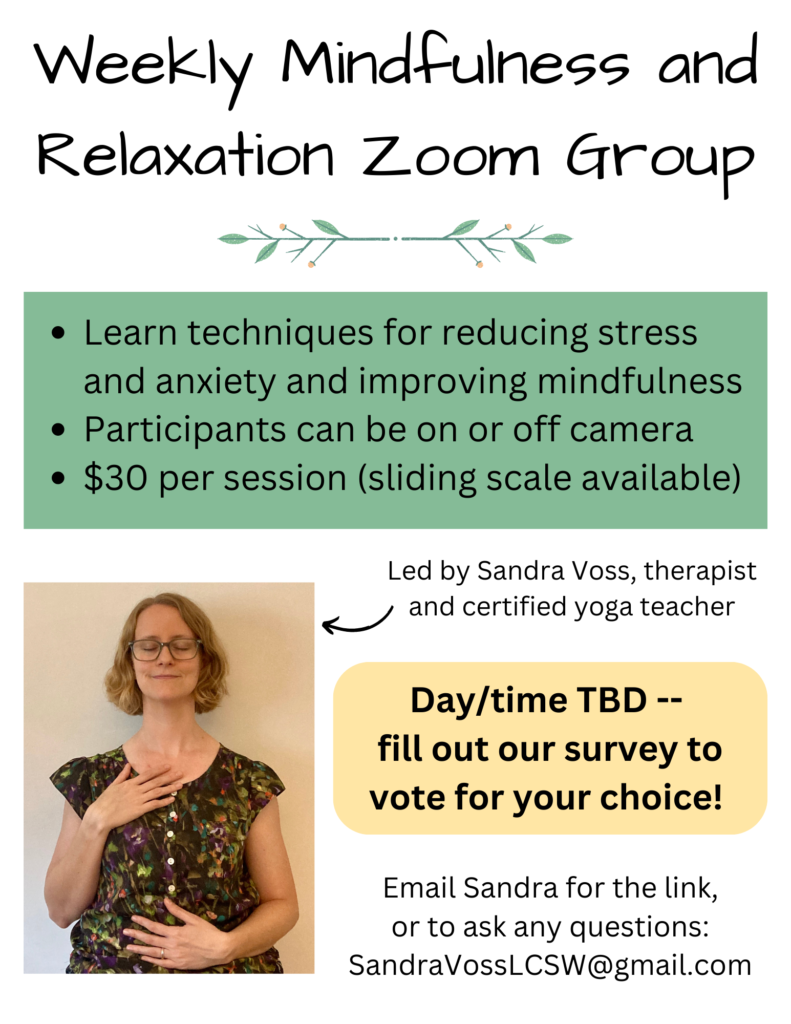 In this weekly Zoom group, you will learn techniques for reducing stress and anxiety and improving mindfulness. Mindfulness means focusing on the present moment without worrying about the past or future, and has been shown to help with focusing and executive functioning.
This group is led by Sandra Voss, LCSW, a certified Yoga Teacher and a therapist here at Spectrum. Sandra will teach mindfulness techniques, breathing and relaxation exercises, and meditation practices. If there is interest from participants, some gentle, accessible yoga poses/stretches may be taught as well.
Participants are welcome to be on camera and to ask questions and share their experiences, but you are also welcome to be off-camera and/or muted, if you prefer.
The day and time of this group will be chosen based on participants' preferences. Please fill out the information below and we will get back to you as soon as possible!