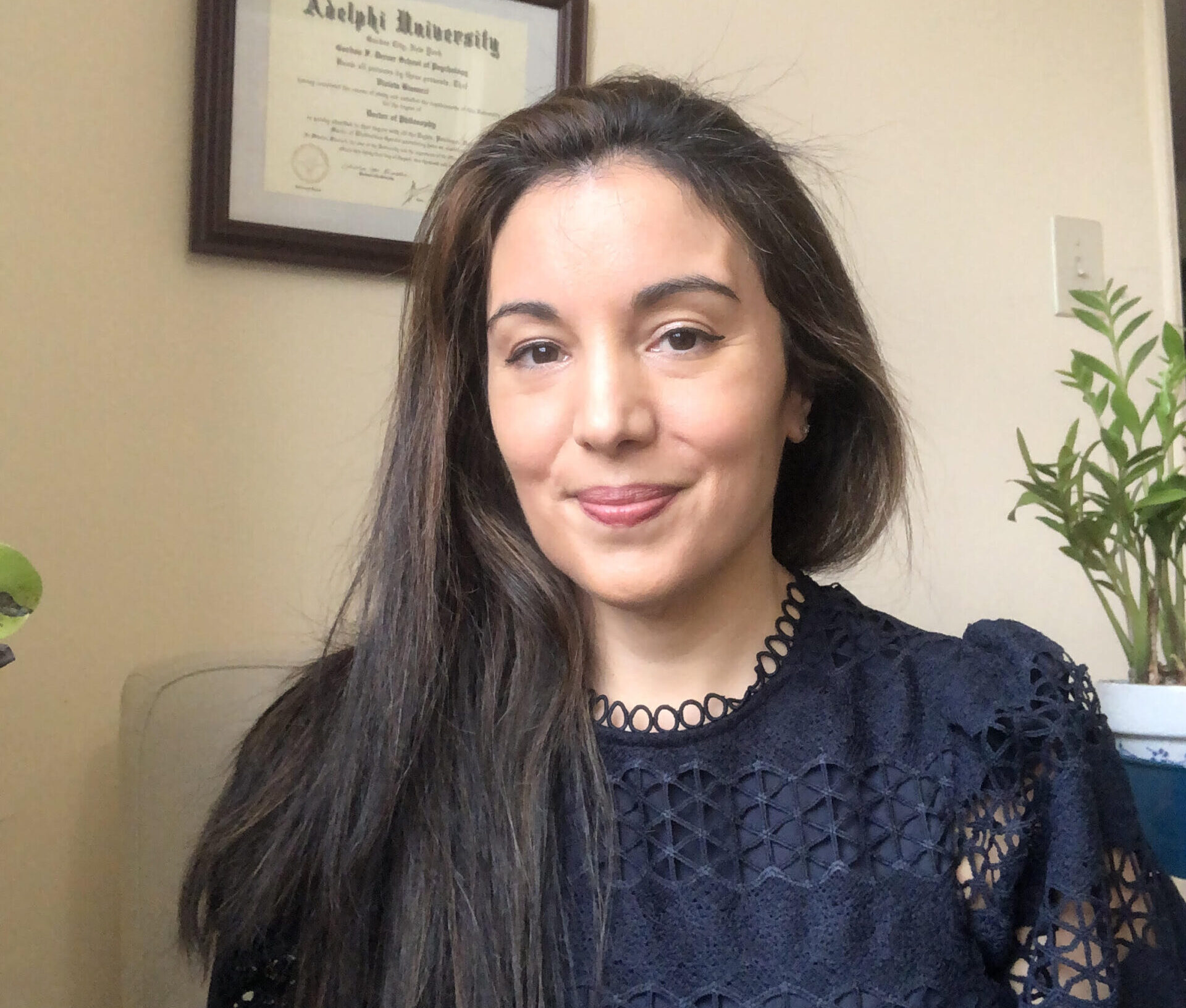 Dr. Violeta Bianucci is a licensed Clinical Psychologist. She has a private practice in New York City, where she engages in psychodynamic psychotherapy with children, adolescents, and adults. She also performs psychological evaluations for the New York City Department of Education.
Dr. Bianucci graduated from the Derner Institute of Advanced Psychological Studies at Adelphi University with a Ph.D. in Clinical Psychology. At the doctoral level, she received formal training in diagnosing neurodevelopment disorders and learning disabilities such as ADHD. She also graduated from the White Institute's two-year Intensive Psychoanalytic Psychotherapy Program (IPPP).
Dr. Bianucci began her career at Bellevue Hospital in 2007 working with immigrant Hispanic underserved populations. She conducted neuropsychological evaluations, group psychotherapy, and individual psychotherapy. She then continued to serve primarily immigrant Hispanic families at a community mental health center in Queens, where she engaged in play therapy using a psychodynamic approach.
Dr. Bianucci was an adjunct professor in Neuropsychology at Adelphi University. Then she interned at Beth Israel Medical Center, where she continued to perform neuropsychological evaluations, individual psychodynamic psychotherapy, and group therapy.
Dr. Bianucci received formal training in The Autism Diagnostic Observation Schedule (ADOS-2), which is a standardized assessment used to diagnose autism. She is currently participating in an ongoing Online Topic-Oriented Psychotherapy Program (Online TOPP) at the The William Alanson White Institute, a course designed to develop clinical skills in psychodynamic formulation and diagnosis. 
Dr. Bianucci is originally from Argentina and loves performing neuropsychological assessments and engaging in psychodynamic psychotherapy. She enjoys assisting in changing and improving the lives of others.
Autism
"The impulse to heal is real and powerful and lies within the client. Our job is to evoke that healing power… and support it in its expression and development. We are not the healers. We are the context in which healing is inspired."
- Ron Kurtz
Trauma
"Trauma is not what happens to us, but what we hold inside in the absence of an empathetic witness...Trauma is about loss of connection—to ourselves, our bodies, our families, to others, and to the world around us. This disconnection is often hard to recognize because it doesn't happen all at once but rather over time."
- Peter Levine
OCD
"A lot of people assume that having OCD means liking things organized or hating germs. It tends to be treated like a quirk or an endearing trait. But it's so much more than that. It's the one thing that prohibits me from being free of myself." - Whitney Amazeen
ADHD
"Think of having ADHD in this way… You have a 'Ferrari' brain but with 'Chevy' brakes."
- Jonathan Mooney