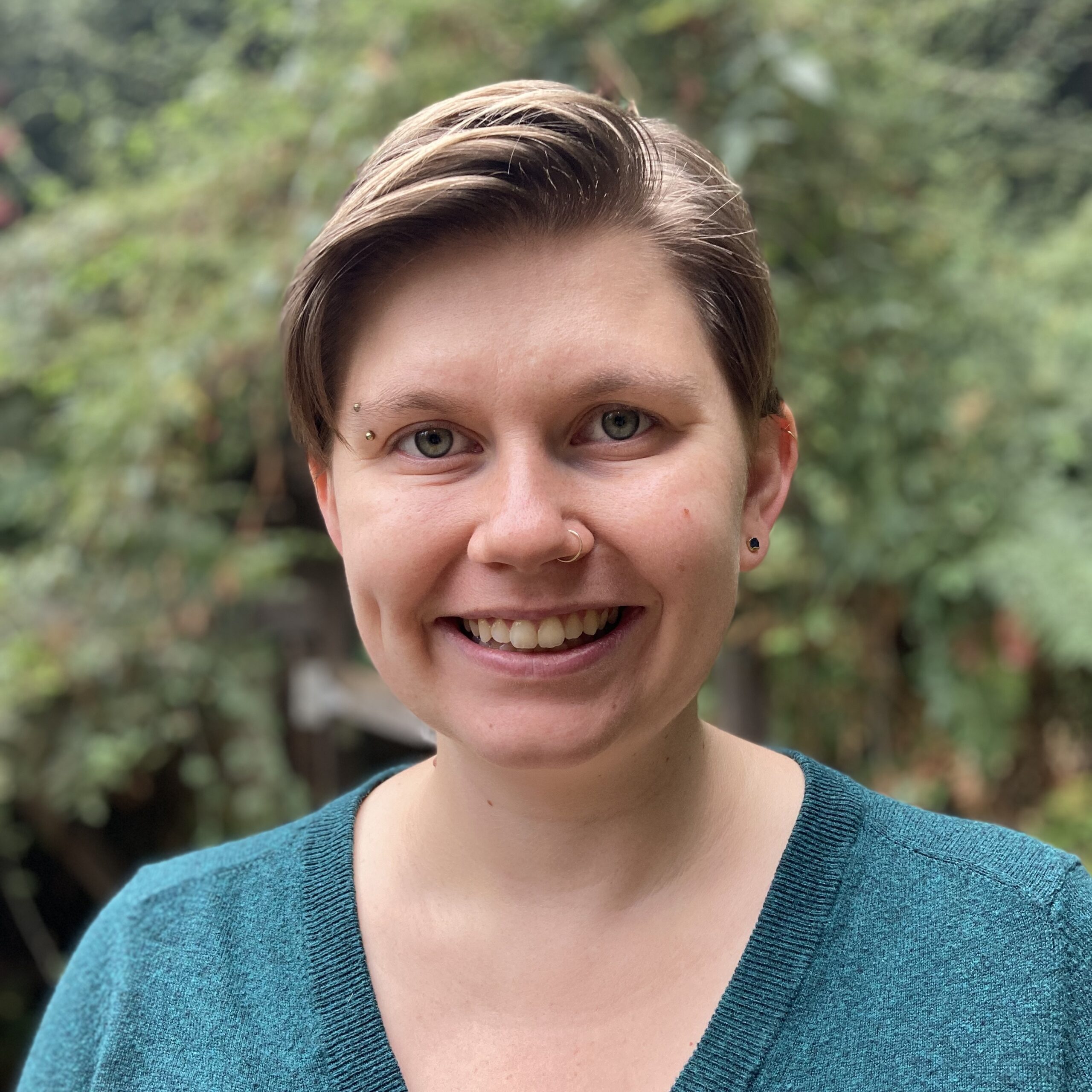 Thistle Hofvendahl, MSW, MHRS, is an associate clinical social worker in California and an ADHD coach trained and supervised by Candin Phillips. They offer virtual coaching through Spectrum Services and work with all ages. Thistle got their masters in social work at the University of Southern California, where they concentrated on clinical practice with children, youth, and families.
Thistle has been working in community-based mental healthcare with children and families since 2019. Their work has included individual therapy, helping neurodiverse kids overcome barriers to school attendance, family team facilitation, parent coaching, and crisis intervention. They enjoy accompanying people as they navigate the challenges in their lives. 
In their coaching practice, Thistle meets people where they are at and supports them in identifying their goals and values and addressing the obstacles that get in their way. Thistle supports clients in breaking things down into manageable pieces and bringing joy and play into their daily lives. 
Autism
"The impulse to heal is real and powerful and lies within the client. Our job is to evoke that healing power… and support it in its expression and development. We are not the healers. We are the context in which healing is inspired."
- Ron Kurtz
Trauma
"Trauma is not what happens to us, but what we hold inside in the absence of an empathetic witness...Trauma is about loss of connection—to ourselves, our bodies, our families, to others, and to the world around us. This disconnection is often hard to recognize because it doesn't happen all at once but rather over time."
- Peter Levine
OCD
"A lot of people assume that having OCD means liking things organized or hating germs. It tends to be treated like a quirk or an endearing trait. But it's so much more than that. It's the one thing that prohibits me from being free of myself." - Whitney Amazeen
ADHD
"Think of having ADHD in this way… You have a 'Ferrari' brain but with 'Chevy' brakes."
- Jonathan Mooney