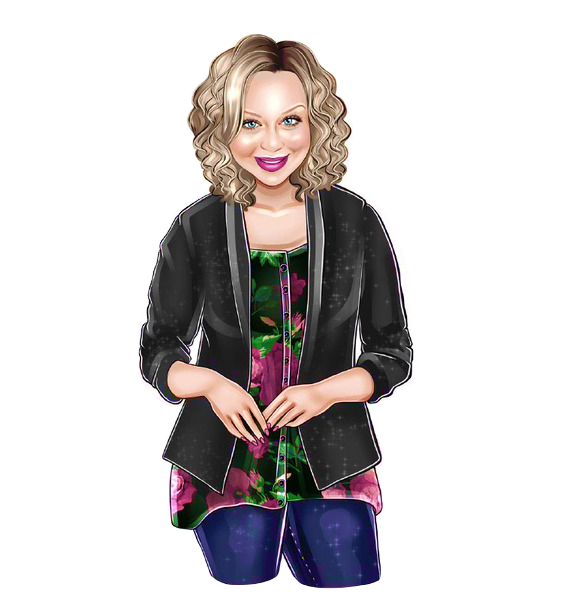 Abby's experience with autism spans over two decades, encompassing a variety of settings, contexts and age groups. Her expertise with neurodiverse couples is bolstered by her history within the field of autism. Abby has worked in education, behavioral solutions, and home-based intervention. Abby's proficiency with neurodiverse couples is uniquely developed, due in part to her personal familiarity with neurodiverse marriage, along with extensive client experience. Abby is a mother to autistic children, each of whom has additional neurodivergent conditions. Parenting in this capacity has provided Abby an additional depth for conceptualizing the nuanced dynamics of neurodiverse marriage, and family life.  
Abby approaches coaching from a direct, supportive, educational, and problem-solving perspective. She utilizes a collaborative approach with clients, helping to identify challenges, build skills, and implement strategies. Abby is practical, perceptive, encouraging, and straightforward. Viewing herself as merely a facilitator of information, insight, and instruction, Abby fully credits the client's hard work and dedication as the force of sustainable change.
Common topics for couples in coaching include: education on neurotype differences; developing perspective-taking; effective communication strategies; conflict resolution; apologies and repair; forging behavioral agreements; self-regulation and co-regulation strategies; structuring a relationship routine; emotional and physical intimacy; improving executive functioning; cultivating boundaries and differentiating rules; division of responsibility in the relationship & household; parenting practices; alexithymia, interoception & sensory challenges; norms for sharing marital resources; reciprocity & mutuality; Cassandra Phenomenon; and many others, as needed.
Abby has experience working with neurodiverse co-parents who need consultation for long-distance parenting, local but separate households, mediation, parenting plans, or discerning custody arrangements. Abby is familiar with many commonly co-occurring conditions associated with autism. Abby has worked with couples of all gender and sexuality pairings.
Autism
"The impulse to heal is real and powerful and lies within the client. Our job is to evoke that healing power… and support it in its expression and development. We are not the healers. We are the context in which healing is inspired."
- Ron Kurtz
Trauma
"Trauma is not what happens to us, but what we hold inside in the absence of an empathetic witness...Trauma is about loss of connection—to ourselves, our bodies, our families, to others, and to the world around us. This disconnection is often hard to recognize because it doesn't happen all at once but rather over time."
- Peter Levine
OCD
"A lot of people assume that having OCD means liking things organized or hating germs. It tends to be treated like a quirk or an endearing trait. But it's so much more than that. It's the one thing that prohibits me from being free of myself." - Whitney Amazeen
ADHD
"Think of having ADHD in this way… You have a 'Ferrari' brain but with 'Chevy' brakes."
- Jonathan Mooney