SPEECH LANGUAGE PATHOLOGIST, COACH, BUSINESS DIRECTOR (SPECTRUM)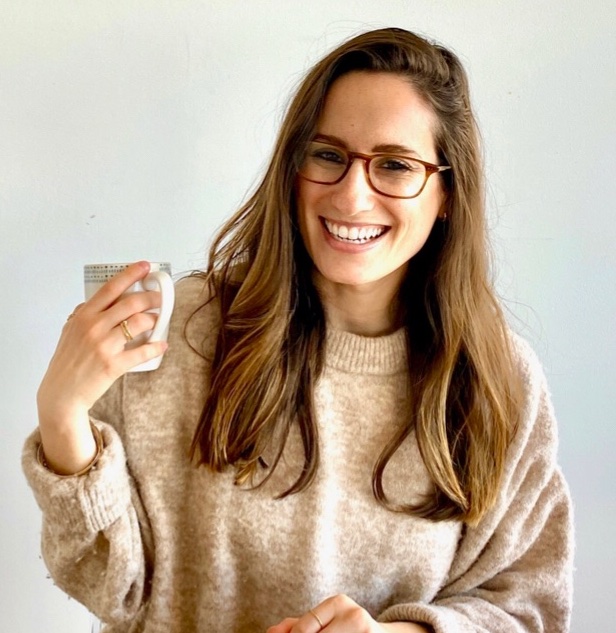 SPEECH LANGUAGE PATHOLOGIST, COACH, BUSINESS DIRECTOR (SPECTRUM)
Lauren Rosenblum, M.S., CCC-SLP, TSSLD, SMHS is a licensed speech-language pathologist in New York and Connecticut. She earned a Master of Science in Communication Sciences and Disorders from Teachers College, Columbia University. Lauren holds a Certificate of Clinical Competence (CCC) from the American Speech-Language-Hearing Association (ASHA), is certified as a Teacher of Students with Speech and Language Disabilities (TSSLD), and she is an IBCCES Certified Student Mental Health Specialist (SMHS).
As a speech-language pathologist and neurodiverse life coach, Lauren specializes in communication disorders and social skills. She is passionate about helping her clients communicate more effectively, process the world around them, and foster positive relationships with others. Lauren works with people of all ages and abilities on social skills (e.g., friendship-building, dating, relationship maintenance, social safety, nonverbal language, and self-advocacy), independent living skills (e.g., budgeting, cooking, cleaning), executive functioning (time management, planning and prioritizing, making and keeping appointments), and college/career planning, transitioning, and development through supportive, reflective conversations and role-playing.
Lauren also facilities care coordination here at Spectrum Services alongside Dr. Rahimeh Andalibian. Lauren understands that the process of searching for the right services for yourself or your loved one can be an incredibly overwhelming, isolating process. She values the importance of a thorough intake process, and will take time to listen to you and your needs so that she can make a thoughtful connection between you and a clinician. Whether you are here for an assessment, coaching, therapy, or simply to ask about resources in your area, we are here to help.
Having worked for years as an SLP and 1:1 learning specialist in schools, Lauren saw the importance of individualized education; she founded Virtuo Tutors LLC, a private tutoring company designed to provide quality educational supports to students. 
Autism
"The impulse to heal is real and powerful and lies within the client. Our job is to evoke that healing power… and support it in its expression and development. We are not the healers. We are the context in which healing is inspired."
- Ron Kurtz
Trauma
"Trauma is not what happens to us, but what we hold inside in the absence of an empathetic witness...Trauma is about loss of connection—to ourselves, our bodies, our families, to others, and to the world around us. This disconnection is often hard to recognize because it doesn't happen all at once but rather over time."
- Peter Levine
OCD
"A lot of people assume that having OCD means liking things organized or hating germs. It tends to be treated like a quirk or an endearing trait. But it's so much more than that. It's the one thing that prohibits me from being free of myself." - Whitney Amazeen
ADHD
"Think of having ADHD in this way… You have a 'Ferrari' brain but with 'Chevy' brakes."
- Jonathan Mooney